Over 10 years I've been keeping this secret. The only person who knows the truth is my husband. (in fact we've both been lying about this together)
Sorry to any family reading this!
This is me, just over 10 years ago.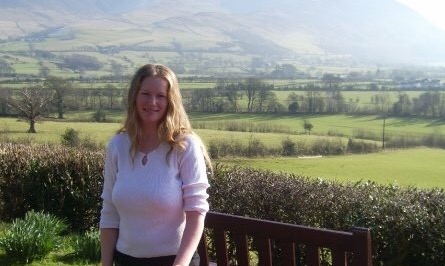 I ate an incredibly poor diet, I yoyo'd in my efforts to lose weight. I even tried products like slim fast!!
Not only did I eat badly, but I did little to zero physical activity.
I thought walking my parents dog around the block was a great feat of energy exertion.
My perception of physical activity was pretty warped.
I remember my husband (then my boyfriend) suggesting a 4 mile walk. I nearly fell off my chair….
"FOUR MILES" surely that distance should only be traversed by vehicle?!
So back to this photo, and my big fat lie!
We went up to visit family in the English Lake district.
Toby, now my husband, had planned for us to climb a mountain!
Yes, an actual mountain.
I'd convinced myself that this was a simple task, again a warped perception!!
So off we plodded to climb Skiddaw, a mountain in the lakes.
OH MY GOD!
What was I thinking.
I couldn't do this.
After the first 30 minutes (before we'd even reached the proper ascent) I was wondering how on earth I was going to get through it.
But I kept quiet, mainly because I was too embarrassed to tell my fit fella.
My paced slowed, and I just couldn't keep up. I felt sick, dizzy and quite frankly, like I was going to die!
We reached a small peak called Ullock pike.
We sat down.
I ate a huge chocolate muffin – obviously feeling justified because of the amount of exertion I believed I'd put myself through.
After a break, I plucked up the courage,
"Toby, I can't carry on"
So here was where the lie began.
After I had told so many people about my plans to climb Skiddaw, I felt I couldn't tell the truth.
I was ashamed.
100% ashamed
So, despite what I have told people, many people.
I have never climbed to the top of Skiddaw.
A year after this failed walking experience, we we're married.
One of our wedding gifts was a beautiful watercolour painting of Skiddaw, chosen by a close family member……
All because of a lie!
This painting hangs in our living room. In fact, it's right above my desk as I type this.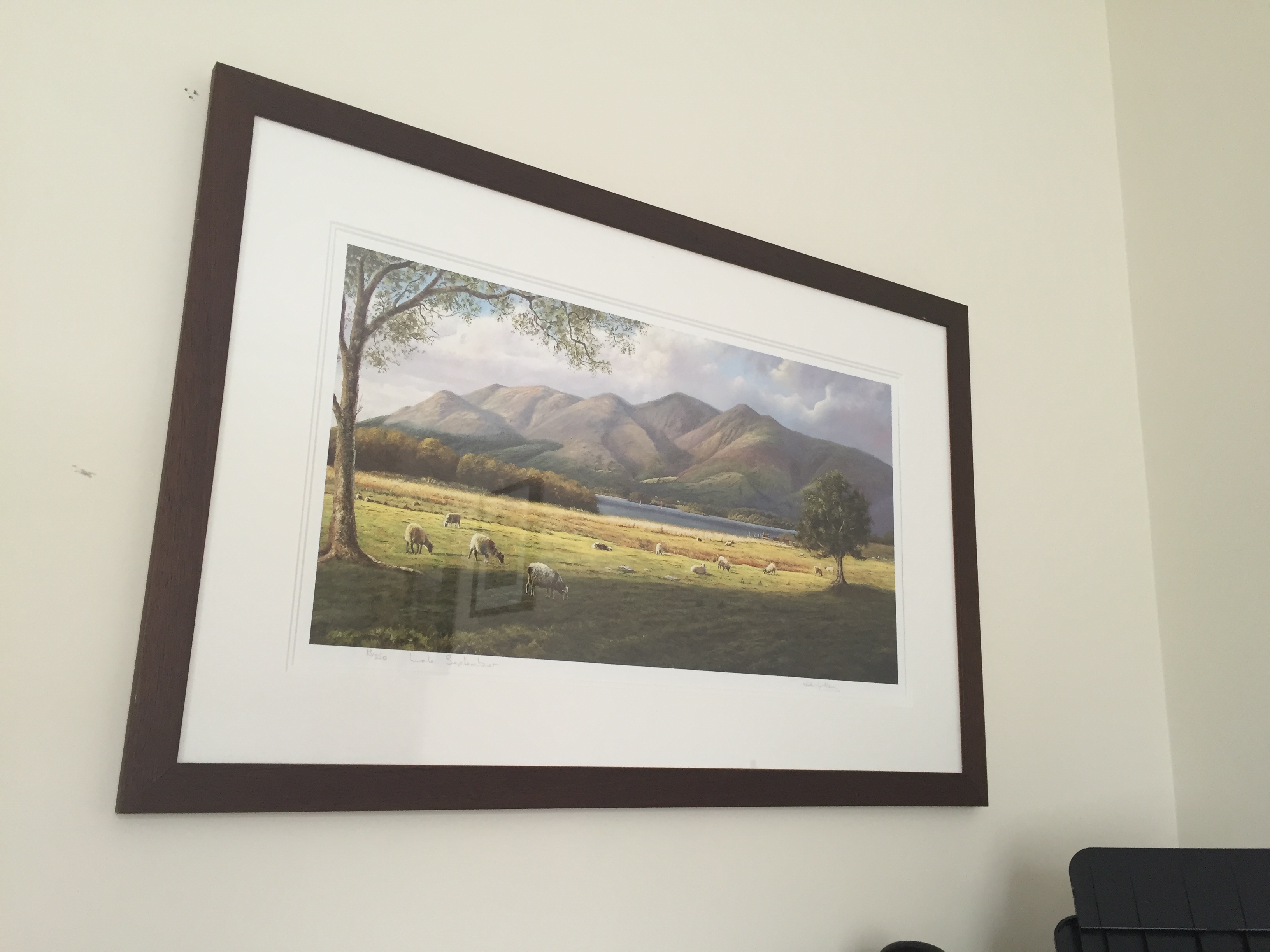 Every day, I am reminded of the journey I've been through.
It's not about a before and after photo, although this can be nice. It's about a journey to realise that YOU are capable of so much.
You just have to start.
Beginning is THE hardest thing
Since then I've hiked and hiked and hiked. We've done grade 1 scrambles and long steep ascents up various mountains.
But still, I've never reached the summit of Skiddaw.
Maybe I need to go back and finish this once and for all?
Ready to begin your lifestyle change?
I want to help you.
I've been there, I know what it feels like.
Let me help you on the journey to a fitter healthier you, and I promise…. NO MORE LIES!
I have a FREE 7 day habit fix that you can subscribe to
CLICK THIS TEXT - Pop your email address in, and I'll get it out to you. I just need to know where to send it.