That fist pump feeling.
No cooking, no washing up.
A family occasion watching some light hearted TV…..
It's the Saturday night takeaway.
Do you do this?
I asked this recently on my facebook page.
Catherine used the word 'ritual', and many other people agreed.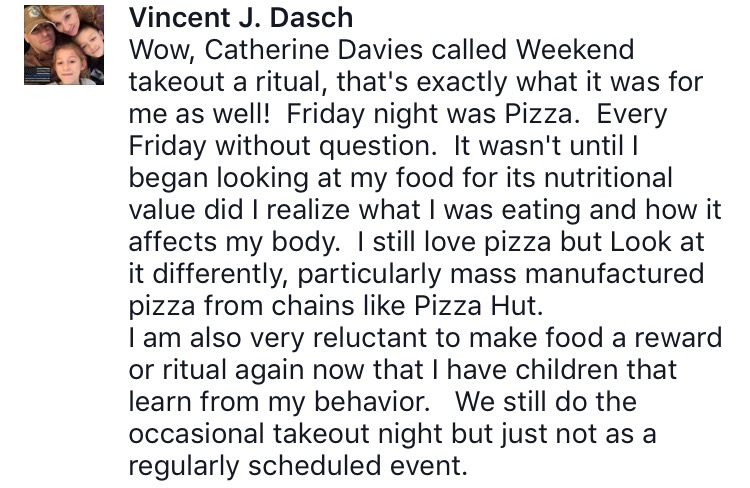 As a kid myself it was a weekly ritual we followed. Usually a Chinese takeaway.
Every week I had the same meal from the menu,
with the same drink,
followed by the same chocolate bar,
sitting on the same chair,
watching the same TV program.
Most definitely a ritual.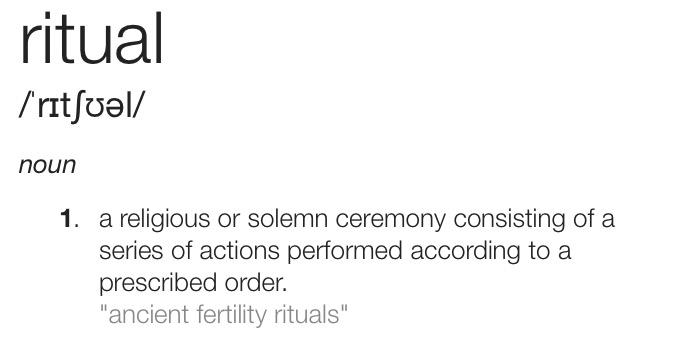 It's not something we'd ever done with our own family however.
Few reasons why;
1 – because one of my boys has coeliac disease
2 – because my husband is a firefighter, so we don't have that "weekend" feeling (he's usually working)
3 – it wasn't a habit I wanted to go back to, after overhauling my dietary habits several years ago..
Just to make one thing clear. I don't think takeaways in themselves are bad. It all depends on the context of the overall lifestyle and diet.
So, here's the story.
After spending a rare girly day, just me and my daughter (the boys had a rare daddy day at the footy) I was surprised when my 5-year-old asked if we could have a takeaway.
In fact, I was astounded she even knew what a takeaway was.
I asked her, "why do you want a takeaway?"
She said, "I've had a lovely day, and I've seen on TV that for special treats people order takeaways and sit in front of the TV and eat pizza from the box. It looks like fun; can we do that?"
My heart melted.
Here, my 5-year-old girl was quite clearly explaining the impact our culture and societal exposures have on our decisions towards foods and behaviours.
She wanted to enjoy something that had been sold to her!
I'm a great believer in following the motto of "no food should be banned".
I'm also following an approach called "Yes parenting", founded by my friend Bea Marshall.
So of course my response was,
A big resounding "YES"
When we returned home, I registered with 'Just Eat', found a local pizza place, and quickly ordered our food.
The next hour was full of suspense and wonder waiting for the delivery.
My daughter sat herself at the doorstep, waiting eagerly, and asking every 5 minutes, "how long till it comes?"

She was honestly, the most excited about food, that I've ever seen!
Seriously. This girl was as giddy as a kid on Christmas eve!
After an hour, the car pulled up and out came the pizza boxes.
My daughter ran to grab her spot on the carpet in front of the telly, ready to watch Saturday night television.
With TV programming playing on our culturaly accepted norms, titles such as "Saturday Night Takeaway" for game shows, it absolutely embeds the normality that a weekly takeaway, is quite normal, and the typically 'done' thing!
She took her first bite of the pizza…….
I took my bite…….
I saw her smile.
"so what do you think of takeaway pizza?" I asked.
"erm…. It's a bit sloppy. I prefer the ones we make at home," her face dropped a little, "But it's still nice and I get to stay up late with you". She smiled again and hugged me.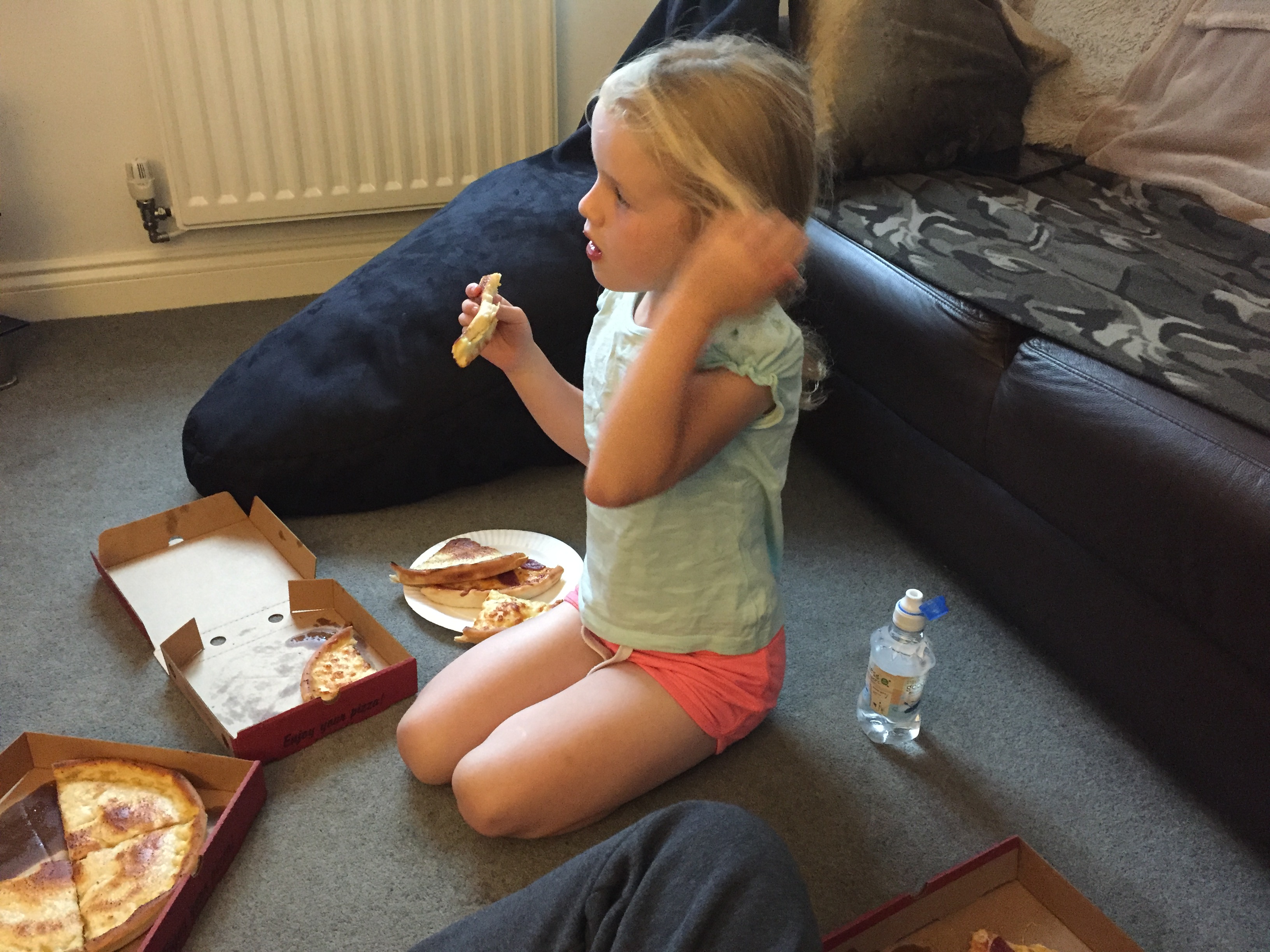 Whether she'd have enjoyed the pizza or not, was irrelevant.
The build-up and expectation to this experience was all part of the ritual that became, overall, part of the enjoyment.
There was no way she could not have enjoyed it.
The overall experience was more than simply the palatibility, taste and enjoyment of the food!
Even the 'Just Eat' adverts depict what happens in the build-up, and the pre food excitement.
The food is very rarely visible in their adverts.
Colette acknowledged this connection to the pre contemplation of enjoyment on my facebook page.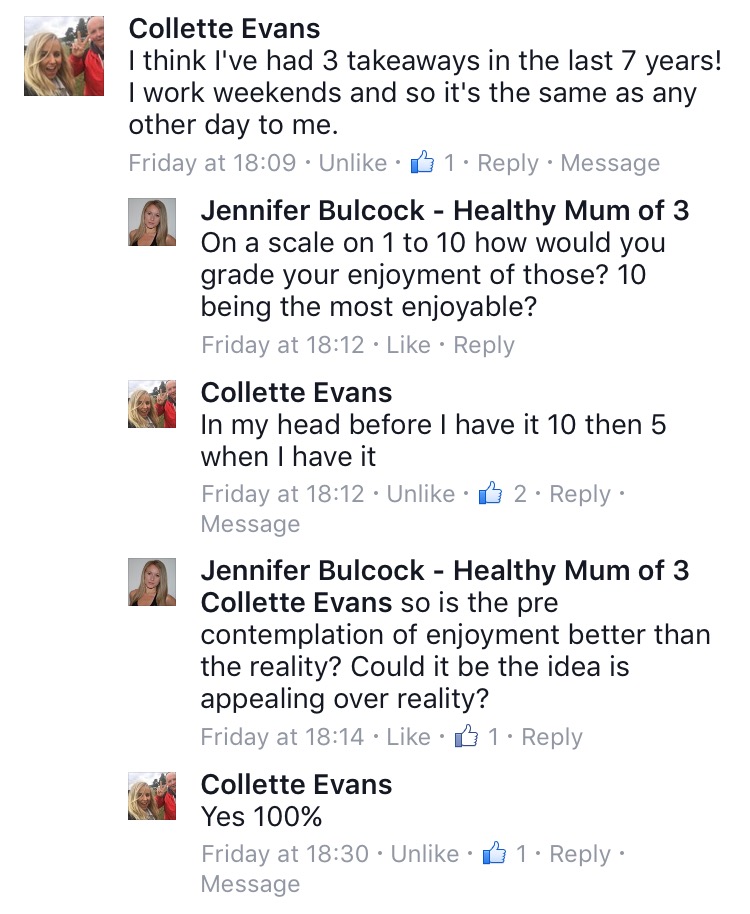 So does all this cause us to create a ritual?
A ritual determined by our culture and society, rather than by our own freewill
Maybe…
Could you break this ritual?
Let me know, connect with me on facebook and share your experiences
Maybe you want to build healthy long term habits (takeaways included) by joining my Habit Fix group.
All designed to fit in around our typical busy lives!
The Habit Fix is a formula for life - equipping you with skills, so no food needs to be banned, yet focusing on ways to bring joy, without necessarily resorting to food. Food CAN absolutely be enjoyable, but it shouldn't be THE reward.